My son, Will, said this exact statement in middle school one evening as he lay face down on his bed. We had gone to see his long-time psychiatrist, Dr. Michaels, earlier that week to discuss medication. During the appointment, Will acted the same as always; fidgety, but self-assured.
Will explained to Dr. Michaels that he didn't want to take his ADHD medication in middle school. It made him feel weird, withdrawn, too serious. He wanted to feel like himself at his new school. I sat on the sidelines feeling unsure of his decision, but proud. He was so young to be making decisions like this. And it was his body, something he reminded me of regularly.
Dr. Michaels supported Will's no-meds decision with one caveat: Will couldn't get down on himself if the plan failed. "If the ceiling fan in your classroom seems more interesting than your schoolwork Will, we need a plan B," he said with a grin.
Then, Dr. Michaels said one more thing.
"Don't forget, people with your condition often do much better on medication."
Will and his doctor shook on the deal, and we drove home without a hitch.
At least I thought we did.
It wasn't until days later, during that conversation with Will in his bedroom, that I discovered what was bothering him.
I learned that when Dr. Michaels referred to Will's ADHD as a "condition", it made Will worry that he wouldn't be able to live a normal life. Will even questioned whether his accomplishments were something he could take credit for. Over the years, my husband and I had hired tutors, psychologists, psychiatrists, and naturopathic doctors to help him focus, stay seated, sleep, read, write, and eat a wider range of foods, all common challenges with ADHD kids.
As a parent, I knew that Will had been the one who'd worked his tail off during these "therapies" – not me or his father. But Will couldn't hear that from me.
He needed me to listen to his experience.
And if we can't HEAR our kids, we may never know how they really feel, which makes it really hard for us to help them.
Here's my advice about how to hear your child during difficult times.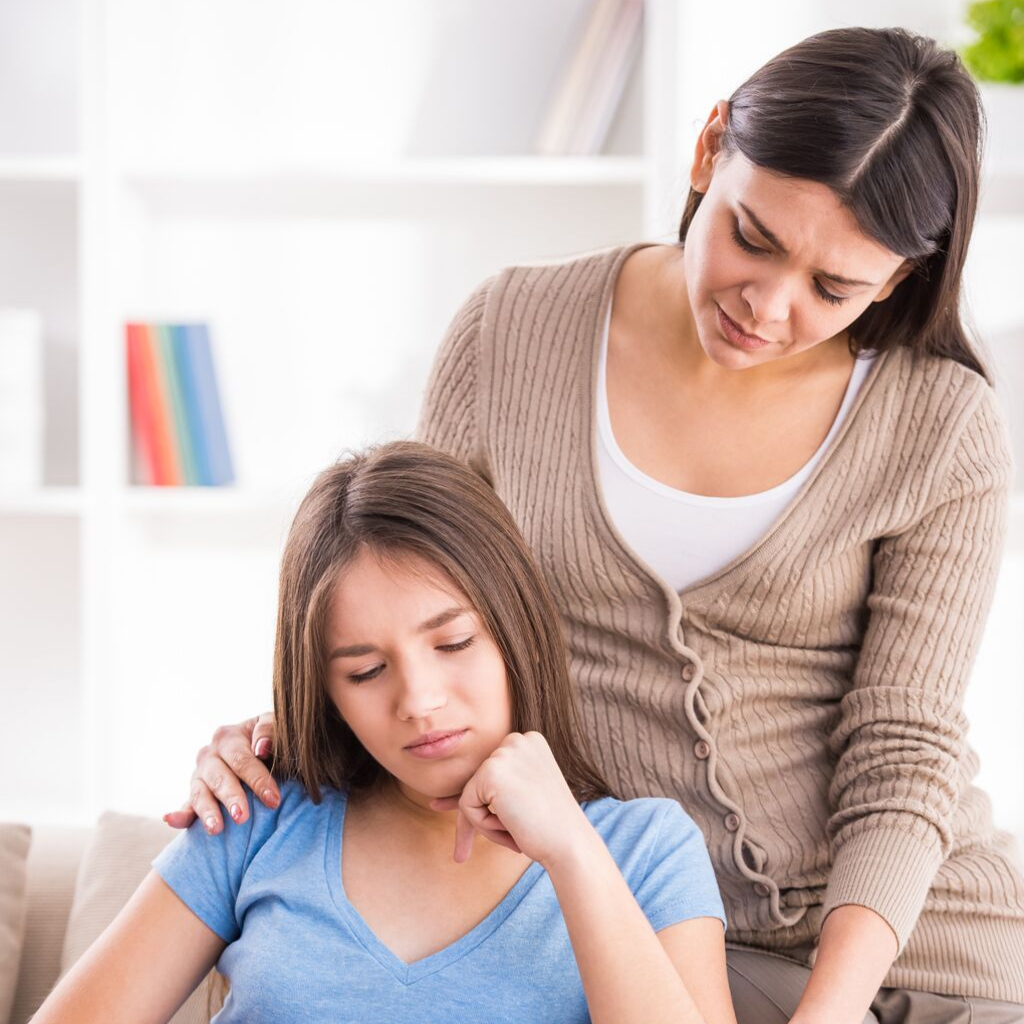 Listen, Listen, Listen
I'll let you in on a little secret. Sometimes, in order to squelch my cheerleader tendencies, I pretend I'm Carl Rogers, the father of humanistic psychology. He believed that in order for people to "grow", they need an environment that provides them with genuineness (openness, self-disclosure), acceptance (unconditional positive regard) and empathy (being listened to and understood without judgment).
I realize that as a parent, I'm asking a lot of myself to try to be open, nonjudgmental, and "in the moment" when my child is suffering. Many times, our kids are prickly when upset. But Carl Rogers motivates me to try.
Here's an example of me talking with Will as cheerleader parent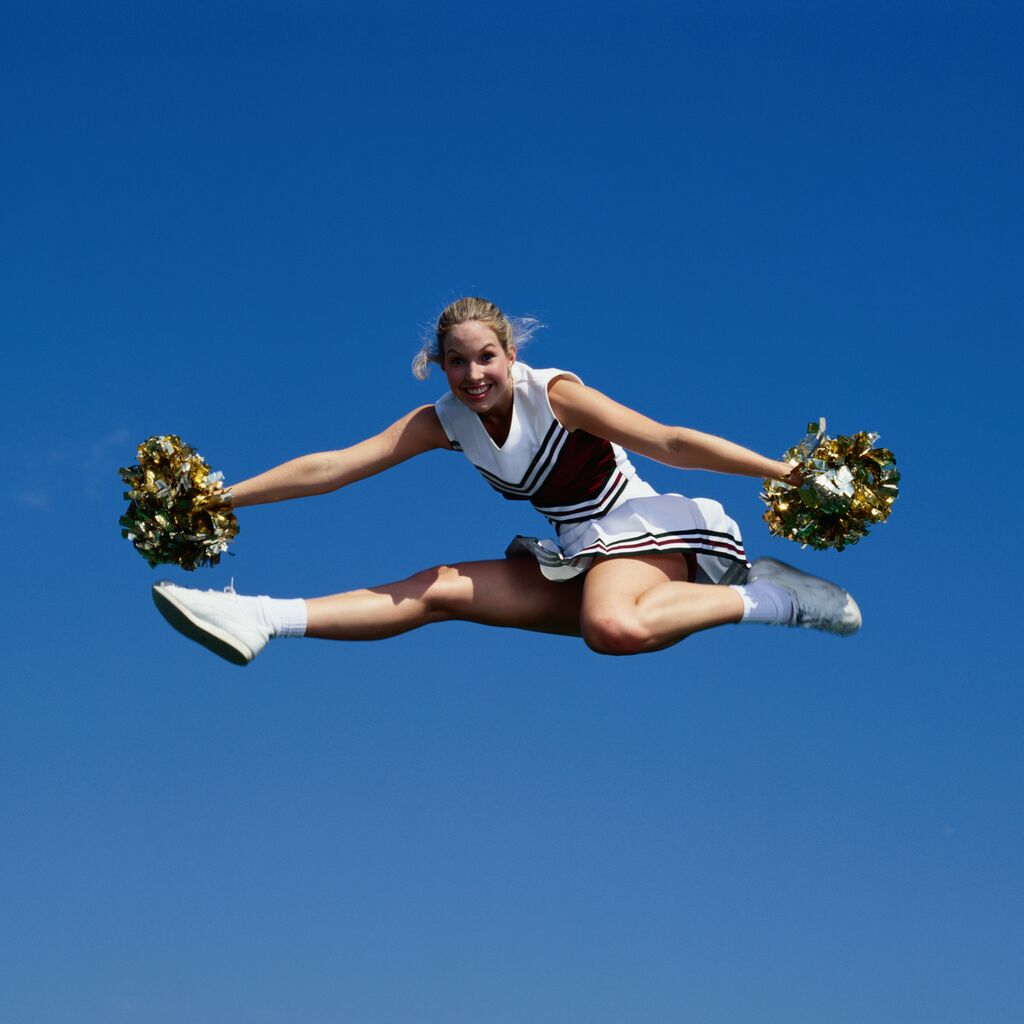 Me – "Hey Will. I missed you at dinner. What's up?"
Will – "I'm lazy."
Me – "No you're not. You try really hard Will!"
Will- "Not like other kids. You and Dad do way too much for me."
Me – "You work your tail off Will! Look at how much you've grown since last school year!"
Will – "You're just saying that because you're my mom. I just want to be alone. Can you please leave?"
Here's an example of me pretending to be Carl Rogers
Me – "Hey Will. I missed you at dinner. What's up? "
Will – "I'm lazy."
Me – "You think so?"
Will – "I just don't think I'll be able to survive in life without you and Dad."
Me – "You mean you feel like you'll never be independent?"
Will – "Yes, and it sucks."
Me – (pause) "Did something happen?"
Will: "I don't know."
Me: "You just feel down?"
Will: "Maybe it's what Dr. Michaels said at my appointment. He called my ADHD a condition. I hate that."
Me – "Oh, I remember when he said that."
Will – "Mom, I just feel sad. I want to be independent, but I don't know if I can because I have ADHD. My heart hurts."
You get the idea? See the difference? Isn't this approach amazing! (oops, I let my inner cheerleader slip out).
Just know that there's way more to Carl Rogers' humanistic psychologist than simply reflecting back what a child is saying. Subtle problem-solving happens too, but it takes a lot of listening to get to that point.
Wrapping Up
In closing, let's summarize how to hear your child versus cheer for your child.
Listen to your child from a genuine, empathic, nonjudgmental standpoint.
Slow down. Pauses in conversation are opportunities for reflection and expression
Remind your cheerleader parent that she or he has worked overtime and can take a nice little vacation.
Be good to yourself. You WILL make mistakes (e.g., give advice, cheer your child on). That's fine. We're all human. The point is you are trying to be a better listener so that you can hear your child.
Don't try to be Carl Rogers 24/7. You're a parent. Not a therapist. But if you find this communication style helpful, now you've got a new tool in your parenting tool-box. 🙂
Let's close with a Carl Rogers quote:
"It is the client who knows what hurts, what directions to go, what problems are crucial, what experiences have been buried. It began to occur to me that unless I had a need to demonstrate my own cleverness and learning, I would do better to rely upon the client for the direction of movement in the process."