Being an advocate for our child is not a solitary activity. The best advocates I know seek help when tackling big issues.
Here are three things I've learned about advocating for my own son, and for the children, adolescents, and parents I've counseled at work as a child psychologist.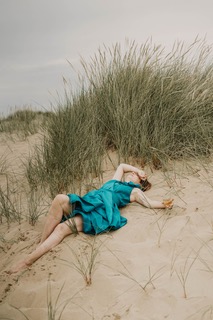 #1 Don't Stick Your Head in the Sand
Most of us try our best to face our child's challenges head on. But sometimes, we ignore that nagging feeling that something isn't right with our child.
I know I did. I have a vivid memory of my son, William, as a preschooler at his pedestrian's office. William pulled the medical equipment off the walls, slammed his tiny fingers in drawers, and spun around in circles on the doctor's stool.
His doctor said nothing about it. Neither did I.
Yet I knew William's hyperactivity was unusual. I was exhausted parenting him.
Looking back, I wish I'd pushed my denial aside and shared my concern with his doctor. Maybe his pediatrician would have referred William to a specialist, such as a developmental pediatrician, who had way more experience with ADHD. This doctor probably would have referred us to an occupational therapist, who could have helped William eat a variety of foods, sleep better, and tolerate hair-washing without massive tears. Think of the stress we could have avoided.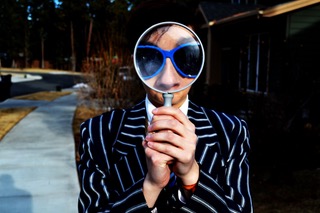 #2 Put on Your Detective Hat
It's way easier to advise others, rather than listen. After all, as parents, we know way more than our kids, right?
Wrong. I've learned that unless I investigate first, my advocacy abilities are limited. That's why as parents, we need to gather objective facts first in order to be a fierce advocate for our child.
When my son was little, I was his best advocate when I put on my detective hat, asked lots of questions, and listened.
Closely.
When I got a call from the teacher about William's disruptive behavior, I did my best to take a deep breath, put my emotions aside, and listen. I needed to know what happened so I could help my son. Then, when William got home, I got his side of the story.
I needed to know:
Why he wandering around the room? Was the work too hard? Too easy?
When did he roam the most and when could he stay seated?
What was his understanding of classroom rules? Did he think he could follow them?
Basically, I needed to visualize the scene to get a better understanding of the experience. Then, I could be a better advocate for him.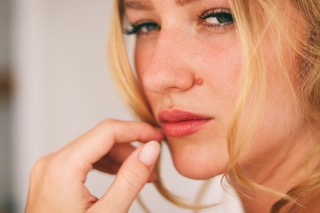 #3 Listen to your gut – If it doesn't feel right, it probably isn't.
As parents, the last thing we want to do is make excuses for our child.
One of our biggest jobs is to teach our children to take responsibility for their actions.
But sometimes, we dismiss important instincts.
You know. That icky sensation we get in our gut when something feels off. At these times, we may tell ourselves that we're over-reacting, or that our children need to toughen up. We won't always be there to trouble-shoot for them.
This is true. We have to choose our battles.
But, if your child has a developmental diagnosis, like ADHD, and you allow him to receive harsh consequences for his behavior, you are leaving your child high and dry. Not on purpose, of course, but it happens. I've done it.
We wouldn't stand by and watch a visually-impaired child be punished for not being able to read a book in the same manner as his sighted classmates.
In Closing
Why should we stand by and allow our ADHD child to be repeatedly put in time-outs at school for his hyperactivity? A new approach or agreement with the student and teacher is necessary, one in which each student has a chance of success.
If that meeting doesn't shift the dynamics, involve the school principal. And don't forget about amazing organizations, like PACER Center, that enhance the quality of life and expand opportunities for children, youth, and young adults with disabilities and their families so that each person can reach his or her highest potential.