Winner of three Gold Book Awards:
2020 IPPY Independent Publishers Book Awards
2020 IBPA Independent Book Publishers Association
2020 Midwest Independent Book Publishing Association
"Read it. Laugh, cry, learn, fly. Let this lovely, magical mother lead you into the lovely, magical worlds her son creates as they, together, discover the super-power embedded in the condition so misleadingly and inaccurately called ADHD." – Dr. Edward Hallowell, National ADHD Expert, New York Times Best Selling Author
"An unflinching, earnest, and vulnerable parenting account." – Kirkus Reviews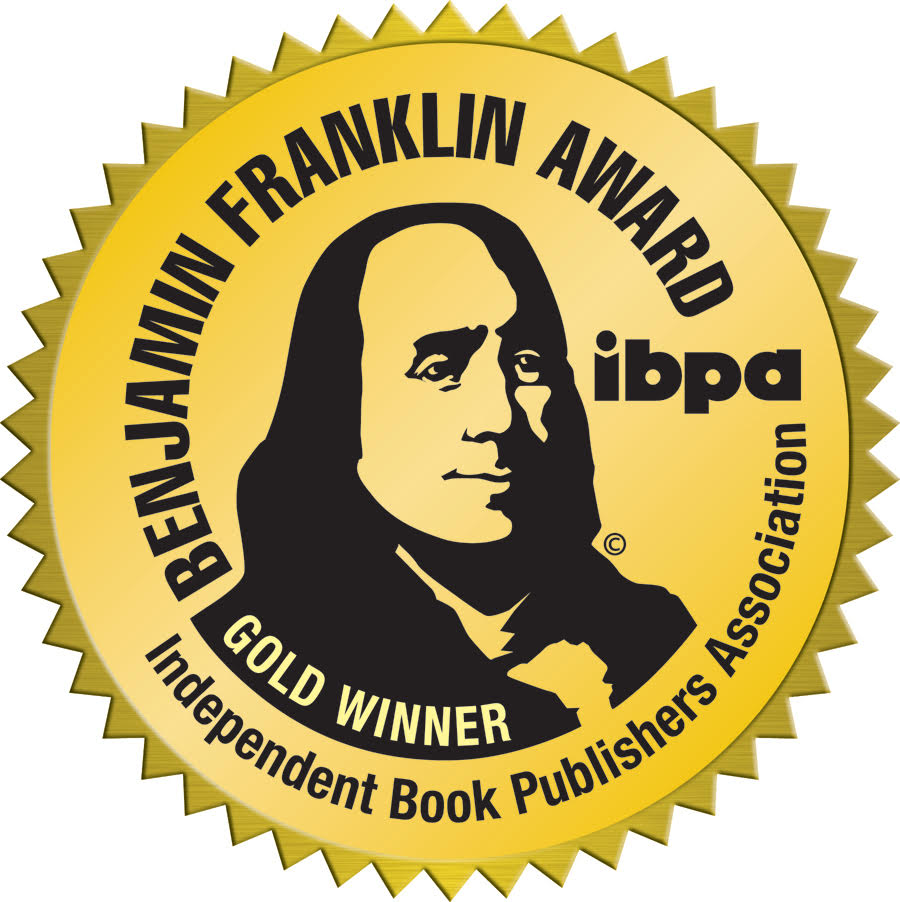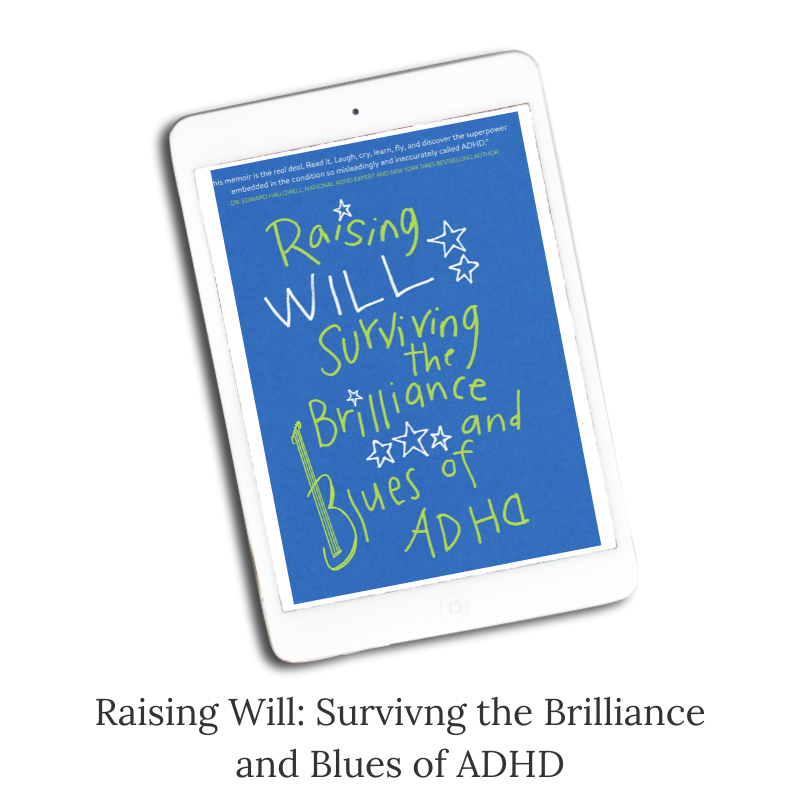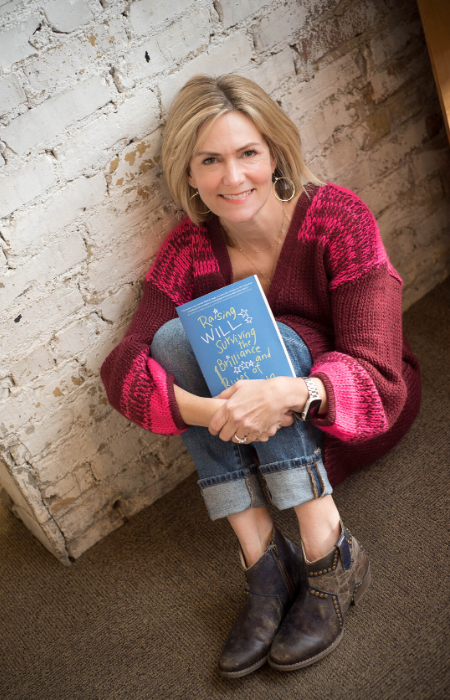 I decided to write this book over a decade ago. I was new to Minnesota and needed help with my son's ADHD and my newly adopted daughter. My husband, Bill, listened as well as any good Lutheran, but I needed more than he could offer. Way more.
I also wanted to share an honest perspective about how ADHD has impacted our family. I felt an obligation to clear up misperceptions. ADHD is way more than a DSM-V diagnosis that causes inattention and hyperactivity. It's real, and it's pervasive, meaning it impacts many aspects of development.
I wanted people to see ADHD up close and personal. I've also woven in bits and pieces of what I've learned in a professional capacity given my 20-plus year career as a child psychologist and ADHD specialist. I love sharing my personal and professional experiences with ADHD through parent guidance, child, adolescent, and young adult counseling, family therapy, and professional trainings.
What Readers Are Saying About Raising Will
Honest and Compassionate
Loved this book! It's a compassionate and honest account of life with a child who has a unique way of being in the world. The author uses humor and self reflection to create an wonderful read. Read it in two days, didn't want to stop reading. Laurie Schlosser
Inspiring Book for Families and Professionals!
Parents who have a child with an ADHD diagnosis and professionals working with students with ADHD would benefit from reading this book! Katherine provides an authentic, inspiring, and sensitive perspective about raising her son while highlighting challenges and moments of joy. I love her sense of humor and was laughing out loud at times. As a professional who works with middle school students in the public school system, I found her view as a parent incredibly supportive and inspiring. Holly S., Speech and Language Pathologist
A Highly Recommended Read
I started this book and then couldn't put it down. The author invites you to share her experience of raising a child with ADHD, and does so with a refreshing dose of humor, honesty and vulnerability. Her insight as both a parent and also a clinician offers a degree of wisdom that is both informative and compassionate- a hand that reaches out to say "you're not alone, all will be well". An accessible, compelling read, I recommend this to parents, educators, clinicians and anyone who seeks to better understand ADHD. – Jenny Jendro MSW, LICSW
ADHD Mom
I just want to say THANK YOU for writing "Raising Will". I've been reading your book and it feels like I'm reading about my own life. So many similarities. It gives me so much hope that there is help for her and for me and my husband. THANKS for writing a book that other mommas can relate to!

Kirkus Reviews Says
"An unflinching, earnest, and vulnerable parenting account." – Kirkus Reviews

Elizabeth Jarrett Andrew Says
Parenting kids with ADHD is a wild ride. Luckily, we have stories like Katherine Quie's Raising Will to be good company, offer useful survival techniques, and give us hope.
Elizabeth Jarrett Andrew, Award Winning Author
Retired Teacher And Grandparent Says…
This is a fast-paced story, a portrait of hard-working, loving parents united (most of the time) in how to help their son with ADHD. Your heart will soar, then splat, then soar again as they experience love, failure, hope, exhaustion, and success. Katherine sneaks in educational information about ADHD, given her specialization in child psychology, which adds another layer and demystifies ADHD. Parents, teachers, psychologists, tutors, school counselors, and specialists of all sorts should read this story.
Retired teacher and grandparent
Elementary School Teacher Says…
I enjoyed this book. Not only are the vignettes obviously true to life (if you live with an ADHD child you will know what I'm talking about), but the different back and forth attempts to help her son grow into his authentic self are realistic. My favorite parts are when the author (a psychologist by profession) doesn't shy away from self-reflection regarding her own struggles and joys. For those of us traveling a similar journey with our kids, this memoir is relatable and hopeful.
Elementary school teacher
A Parent Says…
With Raising Will, Katherine Quie has adroitly captured the rollercoaster ride of parenting a child who learns differently. Her skill in educating herself and others about ADHD, along with 'getting real' about her personal stumbling blocks on this journey made for a refreshing, relatable read. I saw myself, and my child, in her story, which was both surprising and sobering. As someone who can be judgmental about parents who "can't control their kids," Katherine was able to vividly illuminate the helplessness and stress parents can feel in those situations, and I came away better for having heard her perspective. Bottom line, I couldn't put Raising Will down, and neither will you.
Parent
Elizabeth Says…
A really insightful, honest, look at raising a child with ADHD. I promise you that if you read this book it will help and you will be able to relate to this book in lots of different ways.
Elizabeth Whittard
Rating: 4 out of 5 stars
Dena Says
I'd have to trust in the process. Diagnosis or not, he'd be the same little boy I'd loved from the very beginning."
As a mother of a child with Autism and possibly ADHD as well, this book really resonated with me. I loved the author's honesty about the hardships of raising a child with a behavioral disorder. What impacted me the most was her battles with William's teachers over the years. My son was fortunate enough to attend a high needs preschool for the past two years, where his teachers followed his IEP to the letter and gave him as much support in the classroom as possible. However, next year he'll be attending a brand new school and starting Kindergarten and, to be perfectly honest, I'm scared sh*tless. I hope and pray that they work with him to the best of their abilities so that he can perform to the best of his abilities.
Throughout William's story, I could picture my son doing the exact same things as him – the fear of food, being particular about clothing, rambling on for hours about a subject I know next to nothing about it (in our house Star Wars is life), and the hyperactivity and inability to sit for extended periods. I think that every parent of a child with ADHD should read this book. I learned so much about ADHD and the treatments and therapies available for it, and I highly recommend others read William's story as well.
My one con was that I felt like the ending was a little rushed, and I kind of wanted a little "this is where William is now" blurb at the end too. I hope that Katherine writes a follow up book and talks about William's experiences in College since that's such a massive step for all kids in general, but especially for kids with behavioral disorders.
Dena Jaroszewski (Reviewer) has just edited the review for Raising Will.
Rating: 4 out of 5 stars
Links:
Google Reads
Additional Questions:
Are you interested in connecting with this author (interviews, events, etc)? Yes
Would you purchase this book for yourself or a friend? Yes
Pat Pulice, VP of Clinical Quality Says
There are hundreds of books about parenting; while insightful about the ADHD experience, this book is so much more. This story will affirm the experience of any parent. With just the right balance of hope, humor, disappointment, and desperation, Katherine's Raising Will will show you the ups, downs, and delight of raising an ADHD child.
—Pat Pulice, vice president of clinical quality at Fraser Child and Family Center; winner of the Outstanding Service Award from the Minnesota Association of Children's Mental Health
Dr. Gregory Fabiano, Ph.D. Says
Raising Will is an up-close and personal, deeply honest look at the challenges faced—and triumphs possible—when parenting a child with ADHD. This is a must-read for those who want to learn about the often overlooked, but possibly most important, perspective in the ADHD field—that of the parent.
—Dr. Gregory Fabiano, Ph.D.; professor of counseling, school, and educational psychology at the University of Buffalo; winner of the Presidential Early Career Awards for Scientists and Engineer
Dr. Craig Vine, M.D. Says
Thank you, Dr. Quie! After twenty-seven years of practice in psychiatry, Raising Will changed the way I think about ADHD and the family experience. Your honest story is a must-read for anyone impacted by the diagnosis.
—Dr. Craig Vine, M.D., medical director at Psych Recovery, Incorporated; assistant professor in the Department of Psychiatry at the University of Minnesota.
Korie Kahn Says
This book really struck a chord, as I am a special ed teacher and very familiar with ADHD. The struggles that Quie endures are so familiar, yet so debilitating to a lot of parents. As a reader, I laughed with her, cried with her, and got angry for her. The writing and theme of the book are definitely enough to keep the reader hooked.
Rating: 5 out of 5 stars
Markey Olson, Educator Says
Dr. Quie magnificantly encompasses the trials, emotions, and joys of helping children with special needs, both as a parent and as a provider. She makes it easy to empathize and root for her and her son as they figure out the best ways to help him become all he can be and to embrace his strengths in music.
Additional Questions:
Will you adopt this title for a course, curriculum, or classroom? Yes
Will you recommend that your students read or purchase this title? Yes
Rating: 5 out of 5 stars
Click here to read an excerpt of Raising Will. You can also listen to an audio clip.
If you're ready to get your copy, click the button below to visit my shop page.