As a child psychologist, I am beholden to fidgets. They have made my ADHD evaluations and therapy sessions WAY more pleasant. The relief on kid's faces when they spot my fidget basket always makes my day – and theirs. Instead of immediately plotting to escape, children with restless minds and bodies can settle in and focus better.
Research also supports the benefits of fidgets, formally known as quiet tactile manipulatives, for students who need higher levels of sensory input. According to Sydney Zentall, Ph.D., of Purdue University, an activity that uses a sense other than that required for the primary task can enhance performance in children with ADHD. Basically, fidgets calm their minds by busying their hands.
I have purchased numerous fidgets over the years, but a few stand out.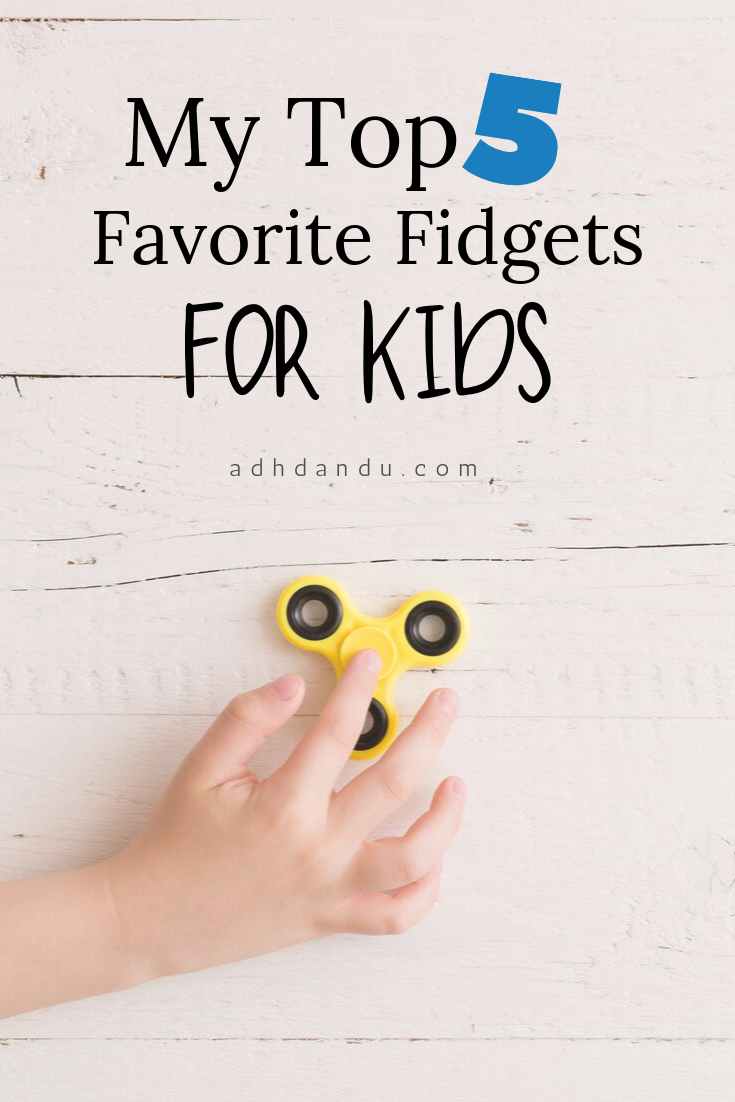 Here are My Five Favorite Fidgets For Kids
Check out places that sell sensory integration supports, such as The Therapy Shoppe . And for helpful resources, go to our ADHD&U Support and Resources page.
Signing off,
Your ADHD Guru and Friend!