Setting clear boundaries is one of the hardest and most important parenting skills to develop. When you add ADHD to the mix, it becomes even more challenging and necessary. This is because kids with ADHD have difficulty putting on the brakes. In fact, I would bet that parents raising children with ADHD need to set boundaries with their kids at least three times as often as parents raising neurotypical kids.
As a child psychologist and parent of a young-adult with ADHD, I know how hard boundary-setting can be. Who likes saying "no" all day long? It's exhausting.
But I also know how much easier life is when I'm clear about my expectations.
Here are 5 tips I've learned over the years about setting clear boundaries with kids.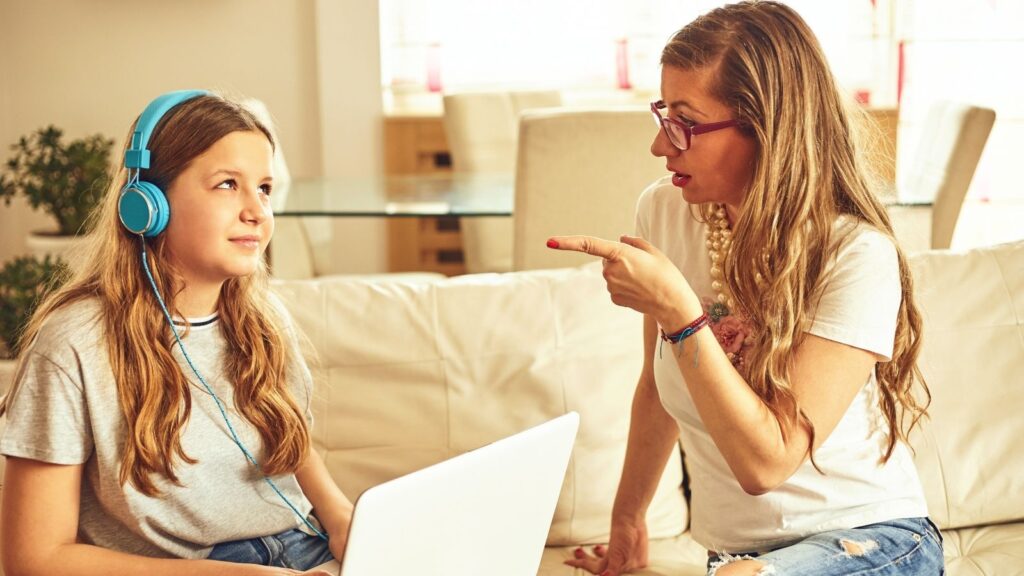 #1 Follow your gut, NOT your guilt.
We've all been there. Our child wants something so BADLY, and we hold our ground at first. But they beg and they plead. And finally we give in. We don't feel good about it, but we justify our decision with various excuses. Sometimes, we even displace our own guilt onto them:
"I hope you enjoy that Lego set because it's cutting into our vacation fund."
"I shouldn't let you have this sleepover, but I don't have the energy to fight with you anymore."
"If you get sick from eating all that cookie dough, don't come crying to me. "When we do this, we put our child in a terrible predicament (e.g., You got what you wanted, but you didn't deserve it). What have we taught our child? On the other hand, when we maintain firm boundaries with kids and follow our guts, instead of our guilt, we send our kids a message that we are strong enough to take care of them and ourselves.
#2 Remember: Maturity Matters
As parents, it's important to remember that children, teens, and young adults with ADHD typically mature 2-3 years slower than their neurotypical peers. Therefore, we need to set boundaries with them accordingly. Here's a great article on this very topic. For example, if your child begs you for a smart phone because all their friends supposedly have them, you have to think about your child's maturity level to handle this responsibility. Here's an article that can help you determine if your child is mature enough for big responsibilities like a smart phone.
3. Preparation Helps
We've all been in situations with parents who struggle to set limits with their kids. I can recall a highly chaotic evening at a friend's house years ago. As my friend vented about her kids' terrible behavior, her children proceeded to climb me like a jungle gym. "They never listen to me, I can't take it anymore," she complained without intervening. Let me be clear. My friend was at a real low-point in her life, which helps explain her poor boundary-setting and her children's wild behavior. But her passiveness was only going to make things worse. When I'm in situations like this, I often consider what would made it easier for the kids and the parent. Here are a few things that come to mind:
Set up a specific activity for your children BEFORE company arrive. (e.g., Help your kids pick out a movie, art project, or other activity that they can engage in when guests are there.)
Remind the kids of your expectations (e.g., dinner is eaten at the kitchen table, not in the living room on the couch) and of the consequences (e.g., no dessert that night) if they don't follow the rules.
Role-play various scenarios with your child to help them respond appropriately to your limits (e.g., how to get your attention politely when guests come over, how to accept the word 'no', how to interact with the guests).
4. Remember Who's in Charge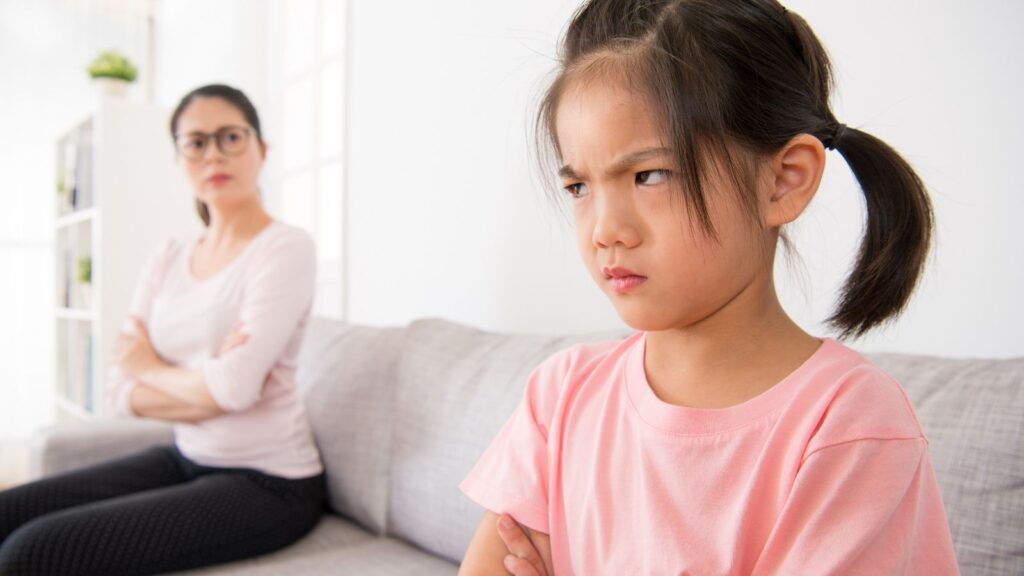 I remember a discussion I had with my husband, Bill, years ago when our son was 4-years-old. He no longer napped and his nonstop talking and fidgeting frazzled my nerves. That evening, when Bill returned from work, I vented about our day. Bill's response was simple: "Hon, you're in charge. When you need a break, you have to put him in his room even if he cries. It's not going to hurt him. And if you don't take charge now, you're going to be in serious trouble when he gets older."
5. Stay Consistent
It's no secret that kids with ADHD often dislike being told what to do. However, these same kids tend to thrive in environments with clear, consistent boundaries. That's why I always advise parents raising children with ADHD to try their absolute best to stay consistent and clear about their expectations. Here are a few examples:
Phones should be docked in the kitchen during homework time and an hour before bedtime
No video games on weekends before chores and homework are done. This takes out the guesswork for kids, reduces arguments, and helps keep everyone more regulated within the family.
Feel free to share this these tips with others if you found them helpful.
Signing off,
Your friend and support,
Katherine OXOX